New dates for September for SUP YOGA:
The last dates for the season!!!!
11-9-16 12.30-14.30 Bergse Plassen/Rotterdam
25-9-16 12.30-14.30 Bergse Plassen/Rotterdam
Cost is €30,-
More info on www.supsup.nl
Last Sunday was our first SUP yoga lesson for the year. We had planned to start in May but the weather here in The Netherlands has been very uncooperative. When it is beautiful weather here, it is really beautiful! I compare the summer weather here to the summer weather in Alabama and Florida where I lived before I moved to Europe. There in the summer it is hot and humid and you get a sunburn if you go outside for a little as 15 minutes without sunscreen. Here in The Netherlands it is warm and less humid. It is also daylight until 11 pm.  It is really nice to have the long summer days.
The SUP lessons take place in Hillegersberg in a suburb of Rotterdam in the province of South Holland. The lake has a sailing club and there are people sailing and boating all along the lakes. Once you move across the lake and go under a bridge, you come to an area with little islands and houses. It is really quiet and reminds me of Florida. When I was growing up, we spent summers boating, sailing, and windsurfing on Little Sabine Bay in Pensacola. The beach was right across the street and Ft. Pickens was just down the road.
This is what Bergse Plassen looks like.:
I am a huge fan of all things related to Rotterdam. To me, Rotterdam culturally is like a very small version of New York City. It is a melting pot of people. There are great museums and great places to eat. There are breweries, cocktail bars, food markets, a circus school, a river with water taxis, an airport, and great night life. A lot of people dislike Rotterdam because it is built of mostly new buildings and there is not much left of the way the city looked before it was bombed flat in World War 2. I like the contrast of the way this city is to the way the other cities in The Netherlands look and feel. I love the personality of the people from the city. They are honest and hardworking people and they had lots of pride in Rotterdam. To top everything off: you have a great suburban area 10 minutes from the city center and here you can enjoy lots of different water activities including paddleboarding and paddleboard YOGA.
I work together with SUP's UP.  SUP's UP based out of Scheveningen which is near Den Haag and Delft. The owner, Caroline, is passionate about SUP and is a certified SUP instructor. She is also a ton of fun to be around. : )
She offers SUP activities in Rotterdam, Delft, and Scheveningen.
Together we teach on Sundays in Rotterdam. She begins the lesson with the basics of how to SUP. We then SUP a short trip as a group to a quiet location.
Once we find the perfect spot, we throw our anchors down and we practice an hour long Hatha based yoga flow on the SUP boards.
You do not have to have experience to participate in a SUP tour or a SUP YOGA class. You don't even have to be physically fit or flexible.
YOU DON'T HAVE TO BE ABLE TO DO THIS!!!!!!!!
OR THIS!!!!!
More importantly SUP YOGA is about having fun, experiencing the moment, and enjoying the environment. Even if it is not a perfectly sunny day, and a little cloudy, the stillness of nature is surrounding you and it is completely enjoyable. The water is warm and clean so you don't have to worry about "what if I fall in?" If you happen to fall in, just pick yourself back up and get back on the board! :) Falling in is actually quite fun.
We conclude the lesson with lying on the board, embracing our surroundings, and floating on the water. Even if you think you can't do all of the yoga postures, EVERYONE CAN DO SAVASANA!
We have lots of dates over the summer for SUP and SUP YOGA. You can check out the schedule and the prices on www.supsup.nl
You can follow Sup's Up on Facebook, Linked in, and Twitter.
You can follow Yoga Vixen on Facebook, Twitter, Instagram, Facebook, PInterest, and Tumblr.
We also have a SUP/YOGA weekend planned for the first weekend in July in The Biesbos at the Theeplaats.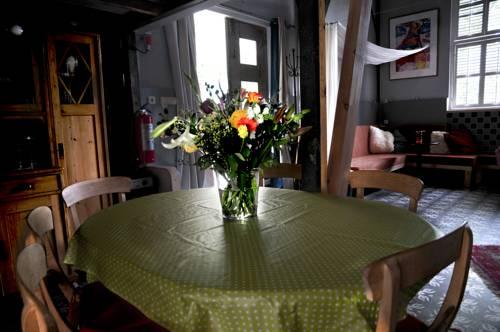 There are still a few spots left. For the full schedule of activites and information, go to http://www.supsup.nl/index.php/biesbosch-weekend/
Thanks for reading along! Come join us and try it for yourself!
--Kristina